Bluebells Staff and Trustees were extremely grateful to receive a donation of more than £500 from Henley Manor Care Home.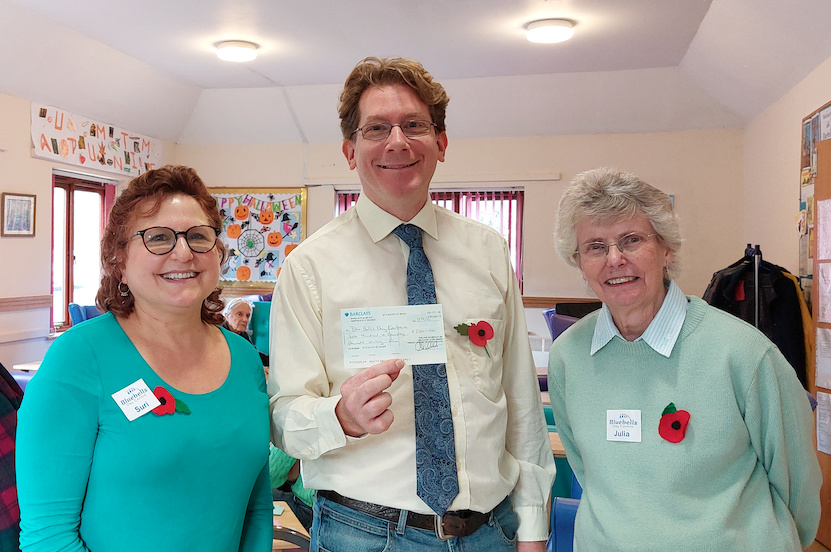 Henley Manor Care Home raised the funds during 'National Lazy Day' with their own Pyjama Day & Sleep Walk.
Residents and team members at the home walked 100 laps around their landscaped gardens to raise the funds.
Customer Relationship Manager, Charlotte Bennett said: "The team and residents had a great time celebrating 'National Lazy Day', it felt very liberating coming to work in your pyjamas!"
This is not the first time Henley Manor have raised funds for Bluebells Day Centre and we are extremely grateful to them and to Hallmark for their continued support.